Volunteers of America National Services Selected as a Development Partner for New Affordable Senior Housing Site at The Oaks in Dallas, Texas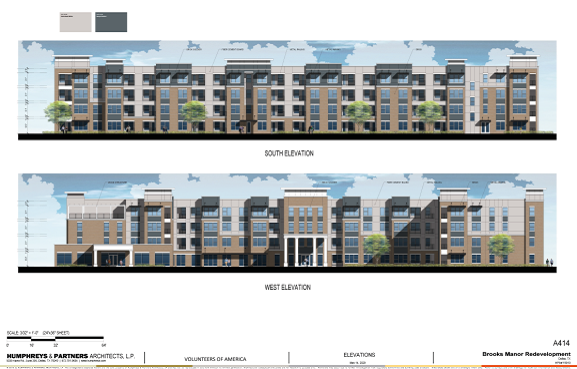 For Immediate Release:
Contact: Laura Sildon, Volunteers of America National Services
240-447-3418 or LSildon@VOA.org
---
ALEXANDRIA, Va. July 28, 2021—Volunteers of America National Services was selected by DHA Housing Solutions for North Texas to partner on a mixed income senior affordable residential housing project to be known as The Oaks in Dallas, Texas. The projected is slated to be completed in 2023. VOANS is the wholly controlled nonprofit subsidiary of Volunteers of America created as the sponsor and parent entity for new Volunteers of America housing development projects.
Consisting of 260 units for seniors 62 and older, the mixed use/mixed finance property will include a fully furnished clubhouse, fitness room, business center, activity room, craft room, and healthcare facility leased to a local provider. The site is an ideal site for senior housing as it has the following features and linkages: a bus stop in the front of the site, it is surrounded by single family homes, and an elementary school, with a grocery store, a drug store and a full service medical and surgical hospital less than a mile from the site.
Consisting of 2
"VOANS is thrilled to develop this project with the DHA and be able to provide on-site healthcare services. We are looking forward to revitalizing this site by creating new affordable housing while providing a safe healthy environment so residents can thrive." said Sharon Wilson Geno, EVP and chief operating officer, Volunteers of American National Services.
---
About Volunteers of America National Services
VOANS, part of the Volunteers of America family of organizations, provides affordable housing and healthcare services in over 40 states in Puerto Rico. The organization employs over 3,100 professionals who provide high quality services and care to our clients. As one of the largest non-profit affordable housing owner/operators in the nation, the VOANS portfolio includes over 240 properties and 15,000 affordable housing units. VOANS also operates over 46 senior healthcare programs, including skilled nursing, assisted living, home health care, adult day and Program for All Inclusive Care for the Elderly (PACE). For more information on VOANS, please visit our website at www.voans.org.
About Volunteers of America
Volunteers of America, the parent organization of VOANS and Volunteers of America Chesapeake and the Carolinas, is a national, faith-based nonprofit dedicated to helping those in need live healthy, safe and productive lives. Since 1896, Volunteers of America supports and empowers America's most vulnerable groups, including veterans, seniors, people with disabilities, at-risk youth, men and women returning from prison, homeless individuals and families, those recovering from addictions and many others. Through hundreds of human service programs, including the housing and health care services provided by VOANS, Volunteers of America helps 1.5 million people in over 400 communities. For more information, visit voa.org.